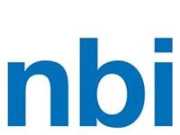 A group of Oregon-based organizations is announcing the formation of a coalition to advance the rapid adoption of zero energy building standards in the state of Oregon. A zero energy home or commercial building generates as much energy as it consumes over the course of a year through renewable resources. The founding members of the Oregon Zero Energy Buildings Coalition are Earth Advantage, Climate Solutions, New Buildings Institute, NW Energy Coalition, International Living Future Institute, and the Zero Energy Project.
Housing Works is excited to announce the funding of Ochoco Elementary School apartments, a repurposing of Ochoco School into multifamily housing in Prineville. The project involves the conversion of the 70-year-old Ochoco Elementary School into 29 affordable apartments. The property is located at the junction of Highways 26 and 126.
Nonprofit developer BRIDGE Housing is pursuing a Gold-level LEED for Homes certification for The Abigail, a newly constructed property at 1650 NW 13th Avenue that offers 155 apartments, including 128 with affordable rents for low-income households. The Abigail will celebrate its grand opening on Friday, Sept. 16.
American wind power hailed Oregon's bipartisan decision to raise the state renewable energy law to 50 percent renewables by 2040. The new state law doubles Oregon's access to renewable energy, putting the state on the path to cut costs, keep the lights on, and create cleaner air